Les Trophées de l'innovation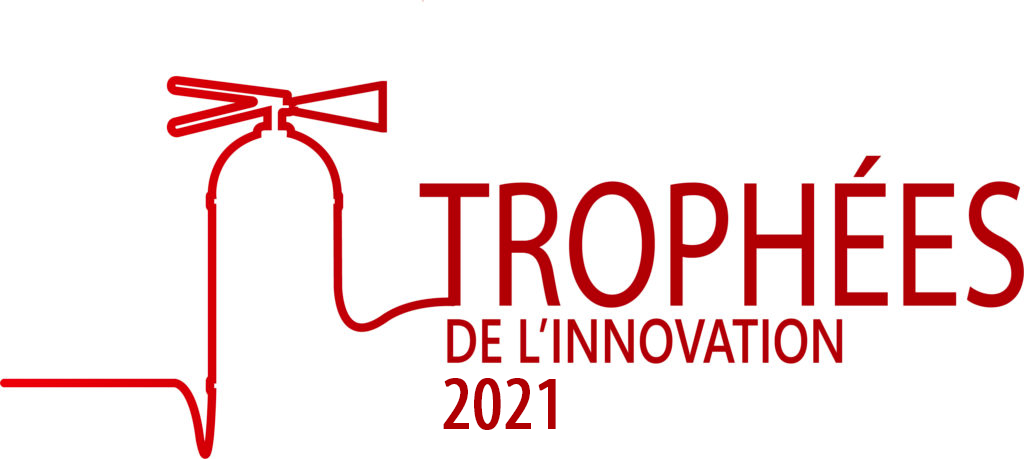 Les Trophées de l'Innovation place the spotlight on innovative products and services, susceptible of increasing productivity, performance, safety, confort or saving the energy of rescue, emergency and prevention actors.
Dr Sebastien Beaume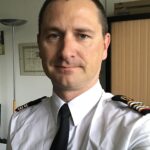 Army Healthcare Division
Head Physician (LCL)
After experiences in the rescue field as an instructor (2001) and being a member of the scientific and technical commission for the national rescue observatory from 2009 to 2012 , Dr Beaume is currently Head Physician (LCL) for the Army Health Service and a military emergency physician. 
He also assumes the function of Deputy of scientific and technical command for the 10° medical army center in Marseille, Advisor for zonal health technical NRBC-E of inter ministerial military staff on defense zones and South Safety and Doctor lieutenant-colonel for volunteer firefighters – SSSM – SDIS 13.
dr françois braun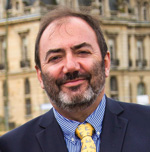 samu – urgences de france
Emergency doctor, hospital practicionner, Chief of the "emergency" service in CHR Metz-Thionville
Chief of the emergency service and SAMU (Metz) for 12 years after practicing in Verdun (Meuse) for 23 years, doctor François Braun was the general secretary of Samu-Urgence de France before becoming it's president since 2014.
jean-luc buccino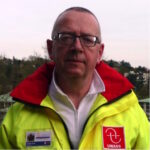 Union Nationale des Associations de Sauveteurs Secouristes
Teacher training in SST (Safety and Health at Work) and a member of l'Équipe Pédagogique National (National Pedagogical Team) at UNASS
Jean-Luc Buccino is member of the EPN SST and also intervene for the INRS (National Institute for Research and Safety) in initial and continuous training for teacher training in SST.
Dr Pascal Cassan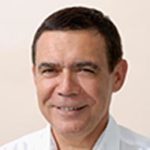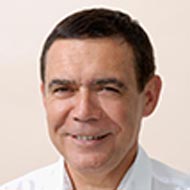 FRENCH RED CROSS
Director of the Global First Aid Reference Center for the International Federation of  Red Cross
National medical consultant for the french Red Cross, director of the global First Aid Reference at the International Federation of Red Cross and Red Crescent hosted by the french Red Cross. This emergency doctor is also a member of the French emergency medicine society  (SFMU) and of the French disaster medicine society (SFMC). Treasurer of the French cardiopulmonary resuscitation council (CFRC), he is part of the regulator doctors for permanence care at SAMU 75. Currently a member of the European resuscitation council (ERC) of which he was a member of the executive committee between 1994 and 2011, Dr Cassan also participated in International First Aid Advisory Group (AHA – Croix-Rouge Américaine) during the ILCOR 2010 process.
Laurent Facon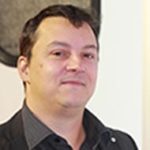 FRENCH RED CROSS
Director of Paris E.M.T training center
Director of the Red Cross E.M.T training center in Paris, he wrote and co-wrote number of books and training manuals for rescue teams, E.M.Ts and nurses.
Dr Henri Julien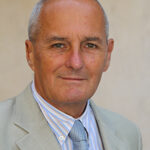 Société française de médecine de catastrophe
General doctor, president of the French Disaster Medicine Society (SFMC)
Titular member of the National Academy of Medicine, Dr Julien is also the President of the French Disaster Medicine Society. President and founder of the European Council for Disaster Medicine, he is one of the experts and facilitators for the French Public Health (SPF) and the coordinator of the Manuel de médecine de catastrophe (Disaster medicine Handbook). 
DR Hugues lefort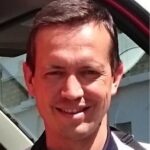 ARMY HEATH SERVICES
Head Physician, chief of the emergency structure at Hôpital d'instruction des Armées Legouest in Metz
Head physician Hugues Lefort is an emergency doctor in the Army health Services, chief of the emergency structure in the Hôpital d'instruction des armées Legouest in Metz, member of the commission which evaluates the quality of the French Medical Emergency Society,  the scientific commission of the French and Francophone wound and cicatrization society, deputy editor in chief of the Mediterranean Journal of Emergency Medicine and member of scientific committee for La Revue Soins, a reference journal for nurses.
DR Daniel Meyran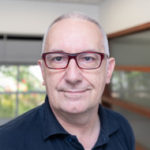 MARINE FIREFIGHTER SQUADRON OF MARSEILLE
Director of the Emergency and Resuscitation Field Service
Director of the Emergency and Resuscitation Field Service (SMUR) for the marine firefighter squadron of Marseille (BMPM), Dr Daniel Meyran is also a national medicine advisor for the French Red Cross. Futhermore he is a member of the National Rescue monitoring Center (ONS).
Pr alexandre mignon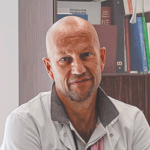 Cochin Hospital
Professor in Anaesthesia and Resuscitation
After practicing in Bichat Hospital and Université Paris Diderot as Clinical Director in the Anaesthesia and Resuscitation Department, he enters Cochin Hospital and the Université Descartes. Professor Mignon created there the Simulation iLUMENS platform as well as a start up : Medusims. Currently Professor of Anaesthesia and Resuscitation at Cochin Hospital in Port Royal, he is also the founder and director of iLUMENS University platform. 
PR nicolas peschanski

CHU REnnes
Emergency Doctor at SFMU
Nicolas PESCHANSKI is an emergency doctor for the ER- SAMU35- SMUR in the University Medical Center of Rennes and associate Professor of Emergency Medicine for the Medicine Faculty  of Rennes University-1 in Brittany. Doctor in Biological Sciences, he is member of the French Society of Emergency Medicine (SFMU) and researcher in the therapeutic field of cardiovascular pathologies, in particular acute heart failure. Long term commitment in the teaching of acute cardiovascular pathologies and their care in emergency services, he is member of the transversal teaching and research group between the emergency universe and cardiology like the Emergency Medicine Cardiology Research and Education Group (EMCREG-International), the Acute Cardiovascular Care Association (HFA-EXC) or the Heart Failure Association of the European Society of Cardiology (HFA-ESC). Passionate by the use of new technologies in information applied to education in emergency medicine, active on social media and promoter of learning through new communication tools and digital environment. As such he is the associate editor of the TopMU platform and member of the web group and referential commission of the French Society of Emergency Medicine.
franck pilorget

ASSOCIATION NATIONALE DES INFIRMIERS DE SAPEURS-POMPIERS (ANISP)
Vice-president

Anaesthesia Nurse at CHU hospital in Rouen and firefighter nurse for Fire and Rescue services (SDIS) in Seine-Maritine, he is vice-president of the National Firefighter nurses Association (ANISP).
pr bertrand prunet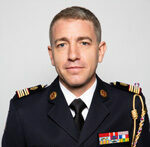 Brigade des Sapeurs-Pompiers de Paris (BSPP)
Head Doctor
Military doctor with anaesthesia-resuscitation specialty, he practices this specialty in military hospital as well as external surgery.
Pr Prunet is an aggregated professor from Val-de-Grâce (in anaesthesia and resuscitation) since 2018 and currently occupy the fonction of Head Physician for the Paris Firefighters Brigade.
thibaut reffay

Atraksis
Foundor
After an ingeneer degree and a master in managment specialized in innovation from the Ecole Supérieure des Sciences Commerciales d'Angers (ESSCA), Thibaut Reffay joins the SDIS 77 as Captain of professional firefighters, with duties such as chief deputy of the intervention and rescue center in Melun and chief of the intervention and rescue center in Coulommiers. 
In 2017, he creat and become the president of Atraksis Associationil. 
dr eric revue

APHP
Head of department in SAU Lariboisière
Emergency Toxicologist Doctor, Dr Eric Revue is also member of the Scientific committee for the SFMU (French Society for Emergency Medicine), Vice-president of pre-hospitalized section at l'EuSEM (European Society for Emergency Medicine) and Vice-president of the Clinical practice committee for the IFEM. 
He is also head of the emergency department and pre-hospital EMS – SAMU de Paris.
dr hervé roy

SAMU-SMUR DE DIJON
Manager of the Fonctional Unit
Manager of the fonctional for SAMU-SMUR de Dijon, Dr Hervé Roy graduated in Alpin medicine, disaster medicine, hyperbaric and forensic medicine. In 2003, he created a medical unit for Secouristes sans frontières (Rescuers without borders) for which he takes part in international rescue operations, in la Réunion (Dina cyclone) or in Iran (the Bam earthquake). When he was a doctor for Speleo secours français, he work on evacuations technique to rescue victims in cave dinving.
Pr denis safran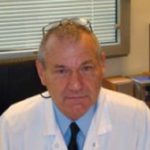 MINISTÈRE DE L'INTÉRIEUR
Special adviser to the minister
Hospital doctor and in universities, Denis Safran is an advisor of defense and safety in medical affairs for the Interior Ministry . Former reserve chief doctor for the Paris Firefighter Brigade (BSPP), he is the president of the compagnie of Medical Experts for the Appeal Court of Paris (CEMCAP). He also is the president of the scientific council of the European society of firefighter medicine (SEMSP).
pr jean-pierre tourtier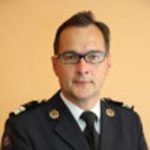 Army Medical Services 
Chief of the medical emergency service
Senior teacher in Anesthesia and Revival as well as in emergency medicine for Val-de-Grâce school, he practices for more than ten years now in this same hospital, then joins the Paris Fire Brigade (BSPP) as chief of the emergency medical service. In 2014, he becomes chief physician of the BSPP and integrates the National Rescue Observatory (ONS). Since 2018, he is chief of the anesthetic-rescusitation-emegency-OR operations division for the hospital d'Instruction des Armées (HIA) in Bégin.
général françois vernoux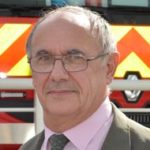 club Mines Gestion de crises
Expert for the Rescue Services
Major General and civil mining engineer, François Vernoux has for a long time exerted in crisis management. After a eclectic military carrer (cabinet of the Minister for Defense, chef d'Etat-major de la brigade du génie, adjoint militaire du directeur de la défense et de la sécurité civile,…), il est aujourd'hui un expert reconnu dans le domaine de la résilience des populations et de l'accompagnement des communes dans leur politique de secours.
stephane voisin
fédération française de sauvetage et de secourisme (FFSS)
National operation director for civilian security at FFSS
dr christian wax
Protection civile
Président de l'association départementale de la Protection Civile de la Moselle
Médecin conseil IEG depuis 2018, Docteur Wax a exercé longuement en tant que Médecin Généraliste. Il fut le Président de la Fédération Nationale de Protection Civile de 2012 à 2015 et est maintenant le Président de l'Association Départementale pour la Protection Civile de la Moselle. 
eric zipper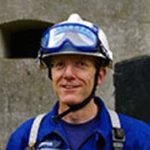 CORPS MONDIAL DU SECOURS (CMS)
Président


Secouriste et formateur depuis 1991, il s'investit très vite au Spéléo secours français (SSF) dont il devient le président de 2004 à 2009. Conseiller technique de la délégation du Haut-Rhin (68) depuis 1994, il est également chef d'équipe de secours en montagne de la Fédération française de sauvetage et de secourisme (FFSS). Il participe à de nombreuses opérations de secours à l'étranger, en particulier à Haïti en 2010. En 2012, il est nommé président du Corps mondial du secours (CMS). Éditeur de profession, il lance en 2013 une société de conseil en communication.
ALTER ECO SANTÉ 

AMBU 

AUM-BIOSYNC 

CORBEN

D'UN SEUL GESTE

EPI GUARD

GLOBAL SMART RESCUE

HUTCHINSON

ICONE GRAPHIC
ISIMULATE

LAERDAL

NACATUR FRANCE

OPENHOUSE PRODUCTS 

PHOSPHORESCENCE

SANILEA

SCHILLER

THE SURGICAL COMPANY

WANADEV
(Re)watch the awards ceremony below: